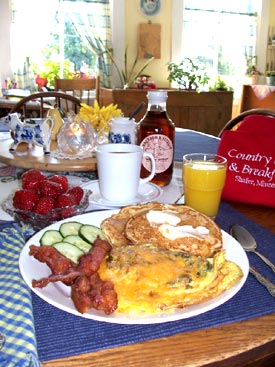 Country Breakfast Menu
The aromas of sizzling bacon, ham or sausage, and Swedish Egg Coffee float up the stairway inviting guests downstairs for a bountiful breakfast of omelettes, feather-light buttermilk pancakes (recipe available for the asking) fresh fruit bowl, orange juice, jellies and jams, all compliments from the friendly kitchen.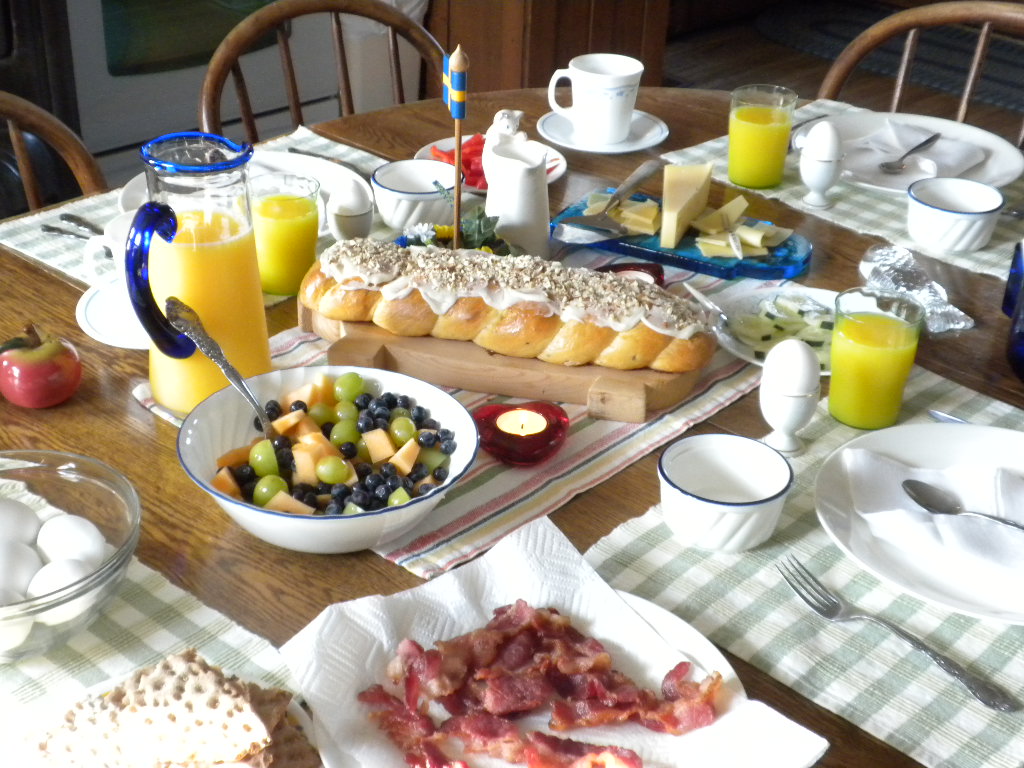 Swedish Breakfast Menu
A traditional Swedish Frukost (breakfast) is available upon request. See photo.
We're featured in the new Minnesota Homegrown Cookbook - interested in purchasing one? Go to www.renewingthecountryside.org/books for details.
Purchase a copy by sending an email request to info@rtcinfo.org